December
Plaudits for student audits
Accounting students perform critical internal audits at MSU Denver.
December 14, 2017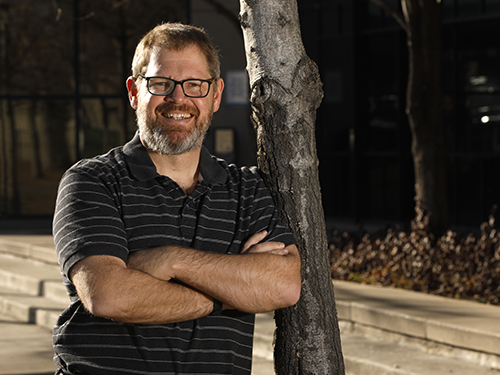 Most large organizations have an internal audit function.
However, at MSU Denver, this important part of operations is handled by students who take ACCM 5901: Internal Audit Projects, which is taught by Accounting Instructor Joe Giordano.
In the class, small student groups perform internal audits on some of the University's processes and procedures. At the end of the semester, they present their findings to the University's Board of Trustees and Finance Committee – just as if they were professional internal auditors working for an accounting firm or large corporation.
As a result, accounting students gain critical internal audit experience.
"You either love audit, or hate audit — you don't know until you start doing it," Giordano said. "The students get practical, real-word experience in this class."
Giordano has taught the class since 2010 and previously worked as an internal auditor in the banking and telecommunications industries. Giordano works closely with each group throughout the class, coaching them along the way.
In the past, Giordano said, findings from the class' work have impacted University policy and procedure on a number of occasions.
"One of the most powerful things about the internal audit function is that people used to think of it as a police thing," Giordano says. "But it's very much value-added information for management. We come in with an independent, cross-functional vision of things and report it at a level many people never get to see."
Students in the fall semester's classes presented on five topics:
Sales tax
Risk assessment
Admissions/recruiting
Student affairs
Tuition income
George Middlemist, MSU Denver's associate vice president for administration/chief financial officer, serves as an advisor to the students throughout the semester and helps them connect with information, resources and employees at the University.
Edit this page