December
Commencement is tomorrow!
Here's some helpful information about traffic and parking.
December 14, 2017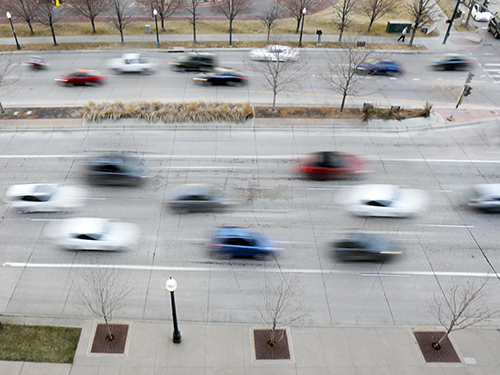 Please allow plenty of time to drive and park at the Denver Coliseum.
Motorists will encounter normal rush-hour traffic in addition to a heavy volume of Commencement traffic. There is major construction in the area, including roads.
Brighton Boulevard is currently a one-way street (southbound only).
Please call 720-865-2475 Thursday evening or early Friday morning for a prerecorded message updating any road closures or construction issues
Parking
The Coliseum is located at Interstate 70 and Humboldt Street (Brighton Boulevard Exit 275B).
The Coliseum main lot can be accessed from the Brighton Boulevard exit via McFarland Street or the Washington Street exit via Arkins Court from 38th street. The 46th Street entrance to the Coliseum main lot may also be accessed from the Washington Street exit.
Parking lots will be open by 6:30 a.m.
Parking fees:
Main Lot (west side): $10
Close-in parking (east side): $15
Overflow parking will be in lots B and C on the National Western property and will be serviced with shuttles. Cost: $10
For more information, visit denvercoliseum.com or msudenver.edu/commencement.
Edit this page