November
Here's how the Center for Faculty Excellence is doing (It's good!)
Take a look at the CFE's annual report, which was released in October.
November 28, 2017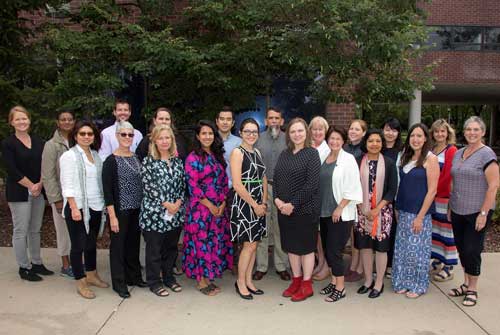 MSU Denver's Center for Faculty Excellence released its annual report in October and it shows a significant improvement over past years.
The center supports the professional growth and development of all faculty members in all areas of their work: teaching, scholarly activities and service.
"The CFE has worked hard to improve the quality and diversified its programming, and we encourage participation by staff as well as faculty," says CFE Director Michael Kolb. "Our efforts have translated into both increased participation and satisfaction. Our most popular programs are our Learning Communities, where cross-disciplinary faculty and staff engage in active, collaborative learning."
The CFE showed increased satisfaction or engagement in a number of areas, including:
Portfolio workshops
Orientation satisfaction
Event satisfaction
Individual consultations
Writing in the Semester program
Edit this page