November
Submit your proposal idea for the upcoming Quality Matters conference
Conference to focus on online education and quality assurance.
November 28, 2017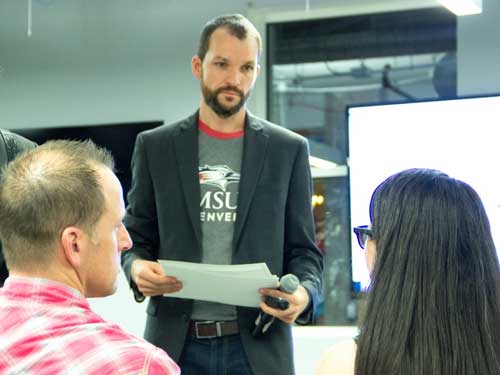 The call for proposals is currently open for the QM Regional Conference coming to MSU Denver.
Organizers of the conference say it's an unprecedented and exciting opportunity for faculty, staff and administrators to participate in an intimate regional conference related to online education and quality assurance.
Presenters have established the following concentrations:
How QM Benefits Courses
Creative Paths to Quality
QM as a System
Blended Learning Through the QM Lens
Program Certification, Accreditation
More information—including concentration descriptions—can be found on the QM Mountain Regional Conference website.
The proposal deadline is Dec. 6. Please encourage your colleagues to consider submitting a proposal. The conference takes place Apr. 12-13.
Please contact the Education Technology Center's Alex McDaniel or Taylor Kendal with any questions.
Edit this page