November
MSU Denver's Ron Miles is a hall of famer
Longtime jazz professor elected to Colorado Music Hall of Fame.
November 27, 2017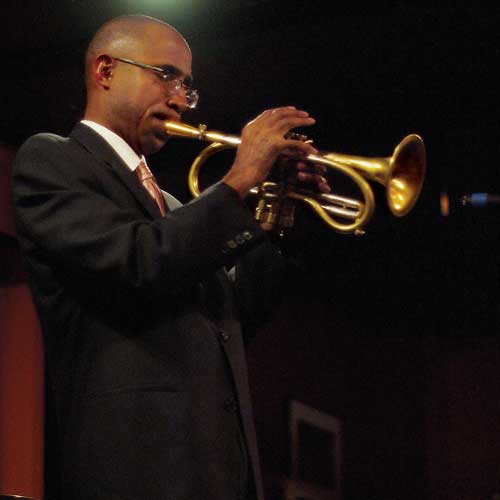 The MSU Denver Department of Music is honored to announce that longtime jazz professor Ron Miles is being inducted into the Colorado Music Hall of Fame.
Known the world over from his many original recordings and his performances throughout the years with the Duke Ellington Orchestra, Ginger Baker, the Bill Frisell Quartet, and many others, Miles continues to be an active leader in Denver's thriving jazz scene.
He will be performing at the induction concert "Jazz Masters and Beyond" at the Paramount Theatre on Nov. 28 alongside fellow inductees Bill Frisell, Dianne Reeves, and members of Earth, Wind, and Fire.
Tickets for this event are available at altitudetickets.com. Visit the Colorado Music Hall of Fame at cmhof.org.
Ron Miles is also the subject of a new short documentary by acclaimed filmmaker Mimi Chakarova, titled "I Am a Man."
Depicting the making of Miles' newest recording, the film follows him and his bandmates Jason Moran, Bill Frisell, Thomas Morgan and Brian Blade as they rehearse at home and record at Mighty Fine Productions in Denver.
Throughout the film, Miles offers insights into his music, his process, and the vital role jazz plays in today's world.
Miles' new album, "I Am a Man," was released Nov. 3 on Yellowbird Records.
Edit this page