November
MLK Award deadline extended
Please nominate a deserving colleague or student by COB today.
November 20, 2017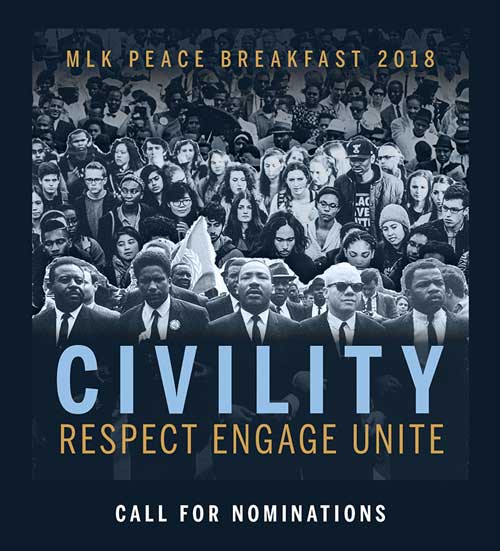 You still have time to nominate a recipient to receive the MLK Peace Award for 2018.
Join us in celebrating members of our community who share Martin Luther King's dedication to peace, justice, diversity, equality, social change and compassion for all people.
The nomination period ends today.
The annual MLK Peace Breakfast and award presentation is Jan. 12, 2018, at 7:30 a.m. in the Tivoli Turnhalle, hosted by Metropolitan State University of Denver.
For tickets and nominations: msudenver.edu/mlk/
Edit this page