November
Counseling Center reaccredited
Center meets the highest standards available for campus counseling centers
November 16, 2017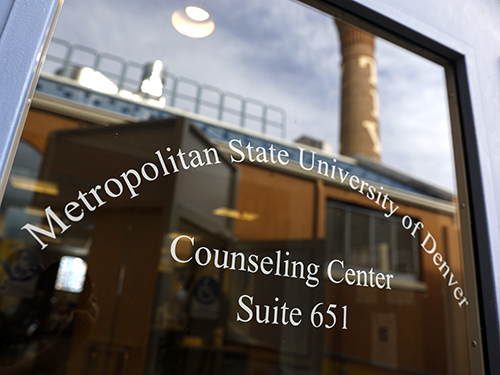 The MSU Denver Counseling Center has been reaccredited by the International Association of Counseling Services (IACS).
The Counseling Center says it was evaluated for its compliance with the IACS Standards, the highest standards available for campus counseling centers.
The center is directed by Dr. Gail Bruce-Sanford and offers a variety of counseling services including individual and group therapy, crisis intervention, prevention and outreach services, and several academic and personal growth workshops.
The IACS started in the late 1940s as a committee of the National Vocational Guidance Association. IACS was established as an association in 1972 to encourage and aid counseling services to meet high professional standards through peer evaluation and to inform the public about campus counseling services that are competent and reliable.
Edit this page