November
Jordan to receive honorary doctorate from University of Pécs
MSU Denver partner university awarding former President Stephen Jordan with honorary doctorate.
November 15, 2017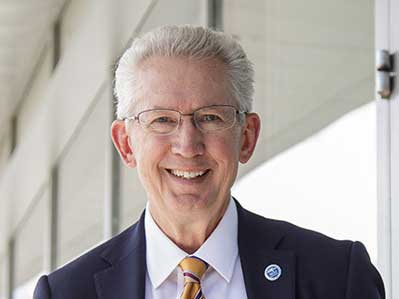 MSU Denver's partnership with the University of Pécs started with architecture and has grown into business, political science and art.
Now, former MSU Denver President Stephen Jordan will officially receive an honorary doctorate from the University Pécs on Nov. 16.
MSU Denver Professor Akbarali Thobhani said the honorary doctorate for Jordan demonstrates the University of Pécs sees MSU Denver as a strategic partner.
"The most significant piece is the development of a minor in architecture as a result of the partnership and collaboration with faculty in engineering and civil engineering," said Thobhani.


Edit this page