November
Successful Open House Event
One of MSU Denver's biggest events had great attendance this year!
November 9, 2017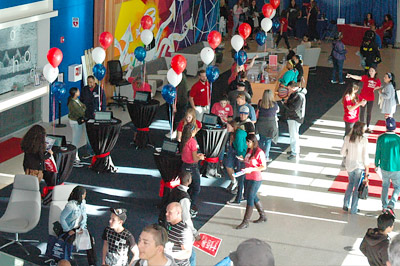 The MSU Denver Admissions team threw quite the Open House this year with a jump in attendance from last year – totaling 949 attendees and over 400 tour guests! This year, the new AES building was utilized for all engineering departments and two $500 scholarships were offered for all prospective students who attended.
Garrett Spradlin, the new Coordinator of Events and Recruitment Communications, is excited to push future Admissions events to new heights stating, "This event was great overall and the committee really brought everything together. Having a chance to see the event as it is now, while getting feedback from faculty and staff will allow me to use the groundwork that has been created and enhance the vision for student recruitment through visits and events like these."

Attended Open House? We'd love your feedback!
Edit this page