November
Noted author Claudia Rankine to visit Denver
University partners with Mayor Hancock on race and social justice initiative.
November 7, 2017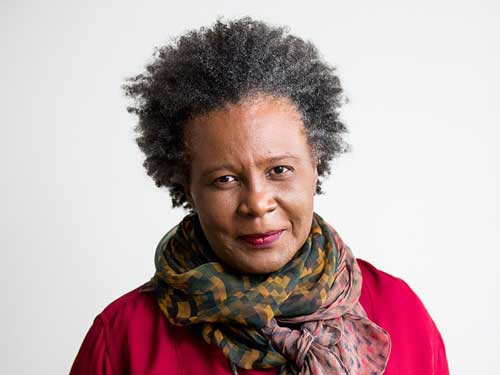 MSU Denver is co-sponsoring Denver Talks, a citywide initiative to encourage conversations about race and social justice through Claudia Rankine's book "Citizen: An American Lyric." A 2016 MacArthur Foundation Fellow, Rankine "has become a critical voice in current conversations about racial violence through essays, lectures, and a co-created series of short films."
MSU Denver's involvement with Denver Talks was presented to the institution by alumna Rowena Alegría, the Mayor's senior adviser for community communications and lead coordinator for the Denver Talks initiative. Alegría's role is to foster communication and relationships on behalf of the city among communities, neighborhoods and residents. For example, in 2015, she and Denver Mayor Michael B. Hancock joined hundreds of community members and MSU Denver faculty, alumni and students in honoring César Chávez and his legacy and encouraging social justice, activism, and advocacy at the 14th Annual César Chávez Day March and Celebration.
"MSU Denver's commitment to diversity and inclusivity makes me proud to be a Roadrunner. It's more important than ever to give the leaders of the future the tools to engage in constructive conversation, advocacy and action. I'm excited to connect this great city initiative with MSU Denver's goal of producing highly educated and civically engaged members of our community," Alegría said.
As part of the initiative, Rankine will join Mayor Hancock for a conversation with students at the Tivoli Turnhalle at 12:30 p.m. on Nov. 16. President Davidson will introduce Rankine and Mayor Hancock. Davidson also will recognize MSU Denver students for recent civic engagement success and encourage continued civic involvement to address race relations, social justice and related topics such as supporting DACA students. MSU Denver students were recognized with the ALL IN Challenge's Champion Award for having the highest undergraduate voting rate (65.3 percent) among all participating campuses. The University also received a Best in Class Award for the highest voting rate among all large four-year public institutions (65.9 percent, including graduate students).
While Rankine's "Citizen" was chosen by several cities for an NEA Big Read, Denver is believed to be the only one to host the author for conversations with the Mayor and the community. Rankine's award-winning book features essays, poetry and artwork that examines racism and race relations in the United States.
Denver Talks kicked off in early October and includes dozens of community conversations, arts events and free community events, including two on-stage conversations between Rankine and Mayor Hancock. The other is scheduled for Wednesday, Nov 15, at Boettcher Concert Hall. The Boettcher event is free but registration is required. More than 1,500 free copies of the book have been distributed across the city. Denver Public Library has print, e-book and audio editions available and the Auraria Library has print copies to checkout.
Edit this page