November
Dino Hernandez named vice president of advancement
Hernandez also takes over as executive director of the MSU Denver Foundation.
November 2, 2017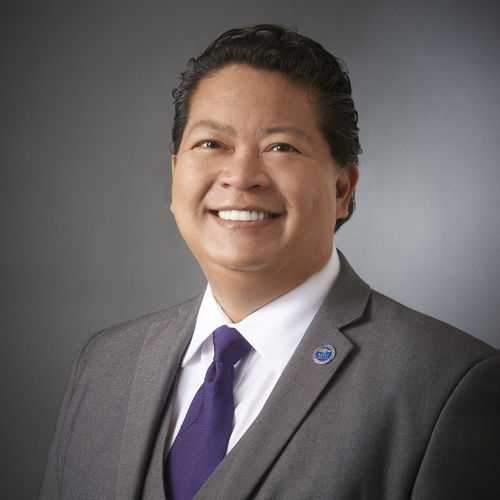 Dino Hernandez has been appointed MSU Denver's vice president of advancement and executive director of the MSU Denver Foundation.
Hernandez, who started at the University in early October, will oversee all University fundraising efforts, alumni relations and donor relations.
"Working closely with the president and the MSU Denver Foundation Board as well as the Board of Trustees, my vision is to elevate the institution by growing its endowment, expanding its academic programs and initiating new capital projects funded purely by philanthropy," Hernandez said.
Hernandez, who will oversee a staff of 28, also pledged to improve the University's corporate and foundation relations. His appointment also represents President Janine Davidson's first senior staff hire.
Hernandez previously held a similar position at Notre Dame de Namur University (NDNU) in Belmont, Calif., and has spent more than 22 years in higher education advancement.
Hernandez has served on many award-winning teams and comprehensive campaigns during his career, including:
The Campaign for Michigan, which concluded at $1.2 billion, at the University of Michigan.
The Campaign for Lawrence Tech: A Commitment to Our Students, which concluded at $46.6 million at Lawrence Technological University.
Proud Heritage-Bold Future Campaign, which concluded over $110 million after reaching an initial goal of $75 million at Lawrence Technological University.
The Campaign to Save Ralston Hall, which concluded over $25 million and set new records in alumni participation and fundraising at NDNU.

In addition, Hernandez' team at NDNU exceeded a $6 million Taube Challenge in less than 12 months.
Hernandez is a frequent presenter on fundraising topics nationally and internationally through the Council for Advancement and Support of Education (CASE) and the Association of Fundraising Professionals (AFP). His teams have won numerous AFP and CASE Circle of Excellence Awards and District Awards for fundraising excellence.
Hernandez, a Detroit native, lives in Denver with this wife of 22 years, Amy and their Golden Retriever, Lucky. He holds a bachelor's degree in history from Wayne State University in Detroit and a master's degree in leadership from Georgetown University in Washington, D.C.
"I did my undergraduate degree at an urban university just like MSU Denver with a similar rich diversity also located in a major metropolitan area," Hernandez said. "I was a commuter student and worked two jobs to pay my way through college, so I know exactly what our students go through—I believe in our mission and the role philanthropy has in making college affordable through donor funded scholarships. I am excited about our future and this is why I want to work so hard to help MSU Denver get to the next exciting stage in its growth as a University."
Edit this page