October
Diane Guerrero talk canceled
1 Book/1 Project/2 Transform organizers to reschedule author visit for spring.
October 25, 2017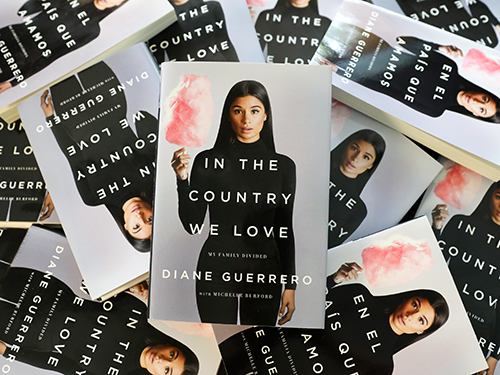 Author Diane Guerrero has canceled her previously scheduled speaking engagement Wednesday on the Auraria Campus.
Guerrero's obligations as an actor in the hit Netflix series "Orange Is the New Black" conflicted with her appearance on campus, said Randi Smith, associate professor of psychology and co-chair of the 1 Book/1 Project/2 Transform Common Reading Program. Guerrero is the author of "In the Country We Love," this year's featured book in the 1B/1P/2T program.
"In the eight-year history of 1 Book/1 Project/2 Transform, we have never had to cancel an author's visit to our campus, and we sincerely regret the disruption this causes you, your students and your community partners," Smith said. "We will be working diligently with Diane's agents to reschedule her visit to our campus."
Guerrero is expected to reschedule, Smith said. "Diane has agreed to come in the spring, and we are in the process of working to secure a date," she said. "For faculty who have been using her book this semester, we are suggesting some video resources that you may be interested in using in your class."
The following links are videos of Guerrero that are available through YouTube:
There are also two documentaries on immigration that may be of interest. Both are available via Kanopy, the streaming service that is accessible once you log in to the Auraria Library.
"The Immigration Paradox" is an award-winning 75-minute documentary from 2014 that looks at the deeply emotional issue of immigration from many perspectives. "Life on the Line" is a 27-minute documentary told through the eyes of an American adolescent forced to straddle two countries when her undocumented mother is deported to Mexico.
Please pass this information along to your students and colleagues and anyone else you know who had been planning to attend Wednesday's talk.
Edit this page