October
Face off!
Employees can get discounted tickets to the Avalanche through the MSU Denver Alumni Association
October 25, 2017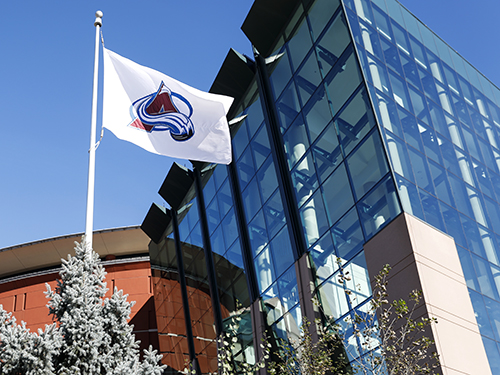 Score a hat trick and join the MSU Denver Alumni Association at the Pepsi Center on Dec. 1 to watch the Colorado Avalanche face off against the New Jersey Devils.
Discounted tickets – $20-$77, with no additional fees – are available in two sections reserved for the Roadrunner family.
Come early for an exclusive pre-game social with Alumni Relations and President Janine Davidson starting at 5:30 p.m. MSU Denver mascot and alum Rowdy will join in the fun between periods and take a ride around the ice on the Zamboni.
Don't end up in the penalty box because you missed out on this fantastic opportunity. Tickets are selling quickly, so purchase your tickets here today!
Questions? Contact Brandi Rideout at brideout@msudenver.edu.
Edit this page