October
A treasure trove of exploratory resources
Two-day event to serve as a map to help students unearth a wealth of retention and graduation riches.
October 24, 2017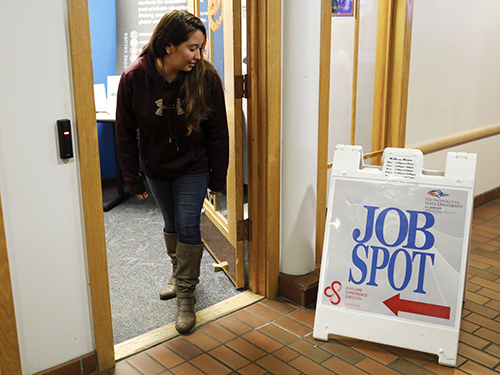 College already has its share of choppy waters. And if you're undeclared or considering a change in field of study, uncertainty can leave even the most astute navigators groggy.
That's where Exploration Days come in.
Hosted by the College of Letters, Arts and Sciences and Career Services in Tivoli 320 on Oct. 31 and Nov. 1, the pirate-themed event aims to demystify the process of picking the right major and minor, with big implications for retention and smooth sailing to graduation.
"National research tells us students are likely to drop out if they aren't getting the direction and support they need, especially if they're first-generation or facing other hurdles," said Samantha Borrego, CLAS academic adviser and retention specialist. "With a large class of undeclared students, we want to make sure everyone can get the in-depth exploratory advising they need to be successful."
One of the activities is a True Colors workshop, where students can take a free personality assessment and match up potential areas of study to hoist their sails for a future career.
"To help students find a major they'll thrive in, we want to integrate their life experiences, identities, strengths and interests," Borrego said.
Edit this page