September
A shift in instructional evaluation
Removal of summative peer review streamlines the path to tenure and boosts faculty retention.
September 28, 2017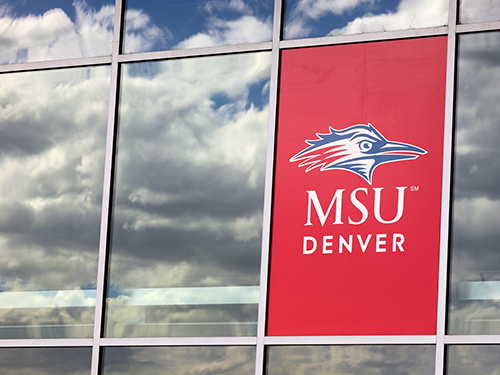 Thanks to the tenets of shared governance, faculty recruitment, retention and promotion have gotten a facelift. This past summer, the University removed summative peer reviews as a requirement for professors seeking tenure and for Category II instructors, allowing more flexibility in evaluation.
Previously, the University required faculty members to get an observation of one of their courses by a trained evaluator for promotion to associate professor or full professor. Also, Category 2 professors were required to get an observation every year.
The Center for Faculty Excellence and the Faculty Senate jointly researched summative peer review and authored a rationale for eliminating it. The groups then submitted it to the University's senior leadership.
After discussing the topic, then-President Stephen Jordan, Provost Vicki Golich, deans and department chairs agreed to the change, which became official in June.
Not only is there now more flexibility in the evaluation process, the effort also highlights what can be accomplished through the University's transparent approach to collaborative decision-making.
"It's an excellent example of shared governance with give-and-take by the faculty and the administration," said Michael Kolb, director of the Center. "It functioned very well."
Matt Makley, Faculty Senate president, echoed this sentiment as well.
"When all of the stakeholders are engaged in meaningful and informed conversations, while we will not always agree, through the process of shared governance we can come up with solutions amenable to most participants," he said "Ultimately, our students win when faculty, administration and staff work together."
While the University no longer requires summative peer review, some departments may still require observations, Kolb said. Faculty members should check with department chairs on this requirement.
"What I really like is it was a faculty-driven process," Kolb said. "We assist faculty at the Center, but we also take good ideas — we're on the ground, and we hear about what they're doing and what needs to be changed — and we bring that up. This is an example of a faculty-driven need that was brought to the administration."
For more information, visit the Center for Faculty Excellence website.
Edit this page