September
Help tell the history of MSU Denver
Anyone who worked at MSU Denver between 1970 and 2000 can participate.
September 26, 2017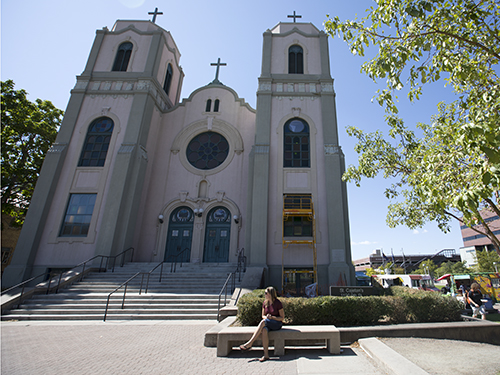 A researcher from the University of Denver is looking into the history of regional public universities and would like to include MSU Denver in her project.
Cecilia Orphan, assistant professor of higher education at the University of Denver, is looking to interview up to three MSU Denver employees — faculty or staff — who worked at MSU Denver for at least 20 years from 1970 through 2000. MSU Denver employees may nominate a participant who fits the criteria.
Participants will take part in an oral-history interview over the phone lasting 60-90 minutes.
"We are eager to learn more about how your university evolved during this time period," Orphan said. "If you have any questions about the study, please let us know. As senior administrators, we know that you are extremely busy. As such, we are deeply grateful to you for your consideration of this request."
Any MSU Denver faculty or staff who would like to nominate someone should contact Orphan at cecilia.orphan@du.edu or 303-871-3619.
Edit this page