September
Veterans Upward Bound grant not renewed
You're invited to say goodbye to program staff Friday.
September 21, 2017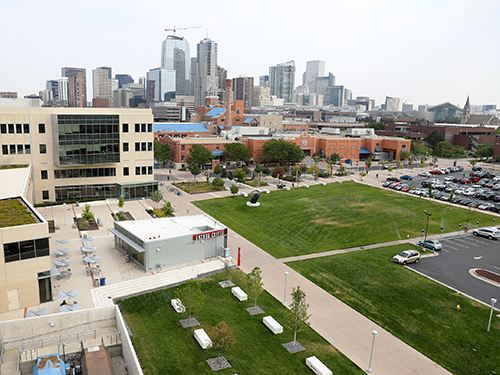 Veterans Upward Bound received word this month that its grant from the Department of Education has come to an end.
The Veterans Upward Bound program – a part of the University since 1972 – is designed to motivate and assist veterans in the development of academic and other skills necessary for success in postsecondary education.
As a result of the department's decision, Leroy Chavez, program director; Alton Clark, associate director; and Tim Brown, associate director and Mesa County site coordinator, will not be retained. Veterans Upward Bound offices also will close over the next few months per DOE regulations.
"It was fulfilling," Chavez said of his time with the program. "It was serving veterans — and it was a passion of mine."
Chavez said the program has served more than 6,000 veterans through the years, including himself. Chavez was part of the program as an MSU Denver student in 1993. He went on to work with the program as a student employee and an associate director before being promoted to director in 2001.
The University will be able to reapply for grant funding in five years.
"The greatest asset of the program here was the dedication and care for the veteran students by Leroy Chavez and Alton Clark," said Lauren Sullivan, manager of MSU Denver's Veteran/Military Student Center. "They always went above and beyond to help veteran students fill out school forms, navigate the institution and feel prepared for what student life would entail."
All employees are invited to attend a farewell for VUB staff this week.
Time: 1-2 p.m.
Date: Friday, Sept. 22
Location: SSB 400
Dessert and refreshments will be served.
Edit this page