September
The results are in
You are invited to learn more about the 2017 Employee Campus Climate Survey.
September 14, 2017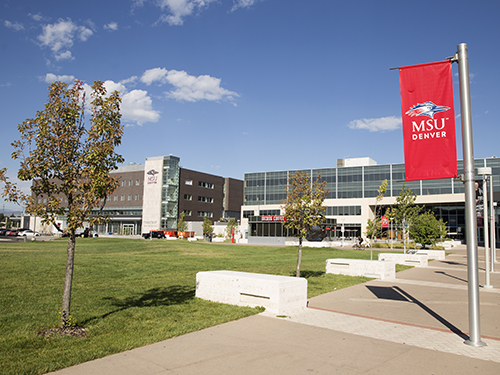 A key element of the University's strategic plan is to become one of the best places to work in Denver and higher education.
And leadership is serious about it. Look no further than the 2017 Employee Campus Climate Survey, which gathered feedback from faculty and staff across the University.
"It gives us an opportunity to hear from our constituents about what we're doing well and what we need to improve," said Myron Anderson, MSU Denver's associate to the president for diversity. "And we get firsthand information and data that inform our decision-making on trends, policies and processes and how they're seen by the campus community."
Past surveys are responsible for a number of workplace initiatives, including the establishment of the Ombuds Office, 360-degree evaluations, a bullying policy, a supervisory training program and more.
The survey, which was conducted from Feb. 27 through March 12, garnered 1,330 responses, or 36 percent of the University's workforce. Respondents included full-time and part-time employees and adjunct faculty members. Anderson said 72 percent of full-time employees took the survey — an increase of 9 percentage points from 2013. Overall, he said, there were 300 pages of comments.
"We have shown that we've listened and responded," Anderson said. "I think the institution has a track record of doing that. That's why people come back and fill out the survey — it's because they believe their voices are being heard."
Employees can access the survey's findings in a number of ways.
First, the University is hosting two open forums with Rich Boyer of ModernThink, the consulting firm that performed the survey. The forums will be:
Monday, Sept. 18 at 11 a.m. in St. Cajetan's
Monday, Sept. 18 at 2 p.m. in St. Cajetan's
The first forum will be livestreamed on msudenver.edu/climatesurvey.
Employees can also access an open database of survey information.
For more information about the survey, visit the Campus Climate Survey website.
Edit this page