August
The policy on policies
Here's how you can get involved with the policymaking process at MSU Denver.
August 31, 2017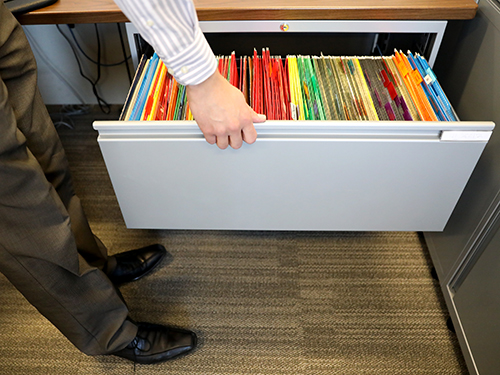 Policy development at MSU Denver features some cool new tools.
The online policy library provides students and staff with easy access to MSU Denver's policies, procedures and related information on such topics as academic freedom and shared governance.
Policy templates and writing guides are available to assist policy champions and responsible offices with drafting University policy proposals. Proposals then move through a well-defined review and approval process that culminates with an action by the president.
"I'm proud to announce that MSU Denver has the infrastructure in place to support policy development and decision-making at the University," said Steve Kreidler, vice president for administration. "Policy Administrator Megan Jones serves as a resource to help students and employees find and create policies more easily. This long-sought-after support is the result of ongoing conversations with faculty, staff and students across the University. We continue to look for your suggestions on how to improve the process."
Trainings covering navigation of the policy process and library will be held in Student Success Building 304 on:
Thursday, Sept. 21, 10-11 a.m. and 2-3 p.m.
Wednesday, Oct. 18, 10-11 a.m.
Tuesday, Feb. 20, 10-11 a.m. and 2-3 p.m.
Wednesday, March 14, 10-11 a.m.
Sign up for a training at the MSU Denver Events page. For more info on policy development, visit msudenver.edu/universitypolicy or contact Jones at policy@msudenver.edu or 303-556-5394.
Edit this page