July
Be a better teacher
The Teaching Effectiveness Institute can help new and experienced faculty members
July 31, 2017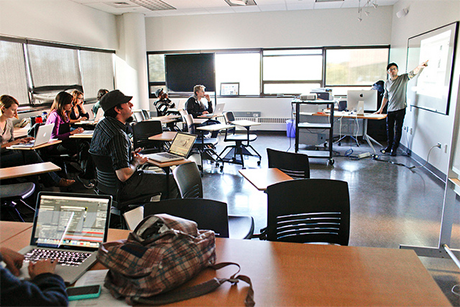 The Teaching Effectiveness Institute is designed to introduce faculty to the basic principles of teaching, share information about teaching-related support resources available at MSU Denver and discuss how faculty can address students' learning needs.
The institute will include interactive presentations by MSU Denver faculty and staff, and participants will have opportunities to network with new and experienced MSU Denver faculty.
Organized by the Center for Faculty Excellence, the institute is geared toward those who are new to teaching as well as those wanting to refresh their knowledge about teaching fundamentals.
Discussions include:
Planning an Effective Course Syllabus
Energizing the Classroom Experience
Assessment for Learning
Surviving Classroom Disruptions
The institute will take place Aug. 15 from 8:30 a.m. to 1:30 p.m. in Central Classroom Room 103.
Space is limited, and advance registration is required. Registration deadline is Aug. 9.
Please register via the MSU Denver event calendar.
Edit this page