July
President Davidson hits the ground running
MSU Denver's new leader introduces herself and asks you for input to help shape her vision.
July 25, 2017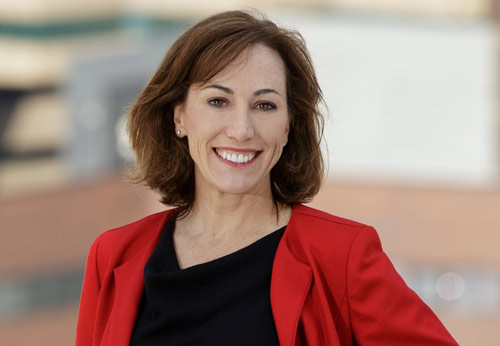 Dear faculty and staff,
Yesterday was my first day as president of MSU Denver, and in true Roadrunner fashion, I'm ready to hit the ground running.
I look forward to working with each of you to help our students soar and to ensure that MSU Denver remains the highest quality, best value choice in Colorado higher education. From our ideal student-to-faculty ratio to our workforce-oriented programs to our impressive graduates, it's clear that the University's work is critical to the vibrant growth of Denver. And you are the amazing team that makes all of it possible.
To help me get started, I'm asking every faculty and staff member to take this four-question survey by Aug. 31. Your input is essential as I put together my first-year priorities and long-term vision. I'll share that vision with the entire campus community at the 2017 President's Welcome Back address on Wednesday, Sept. 13.
Thank you in advance for completing the survey and for sharing your thoughts. I look forward to seeing you at our Welcome Back breakfast.
Sincerely,
Janine Davidson, Ph.D.
President
Edit this page