July
Roadrunners descend on world-renowned air show
Faculty and students from the aviation program join international flight community at EAA AirVenture Oshkosh.
July 24, 2017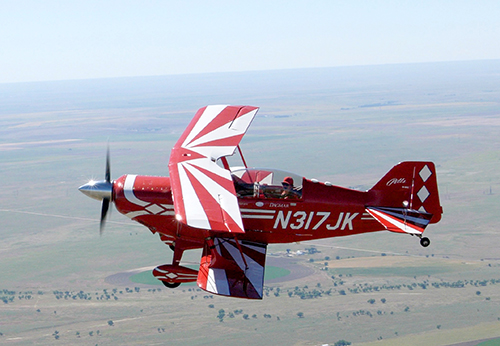 This week, two faculty members and six students from the aviation program are heading to Wisconsin for the annual Experimental Aircraft Association AirVenture Oshkosh, one of the most celebrated air shows in the world. They'll spend 10 days mingling with more than half a million flight enthusiasts from around the globe.
Their goals? To become a more visible presence in the flight community and to recruit future Roadrunners.
"We've made attending this event a priority," says Jeffrey Forrest, Ph.D., chair of the Department of Aviation and Aerospace Science. "People from all over the world stop at our table to ask questions about the program, so it's a chance to show prospective students what makes us unique."
This is the third year MSU Denver will have a presence at the event. Faculty and students work the University's table in shifts and use their downtime to network and take in the sights.
Anthony Clark, an airport-management major, will join the MSU Denver contingent for a second straight year. "It's a great experience," he says. "I enjoy the educational aspect, seeing what other schools are there and what is happening in other programs."
Forrest says alumni are also excited to see MSU Denver at the event. Alumni often congregate around the program's table, helping to drive even more interest.
Not all the Roadrunners in attendance will be staying on the ground. Affiliate aerobatic flight instructor Dagmar Kress will fly her Pitts Special, a biplane designed specifically for aerobatics. The plane, one of about 10,000 aircraft on site, will be decked out in MSU Denver red and blue, a fitting display for a program whose reputation is on the rise.
Edit this page