July
Help feed the Early Bird!
How to submit stories to the Early Bird.
July 6, 2017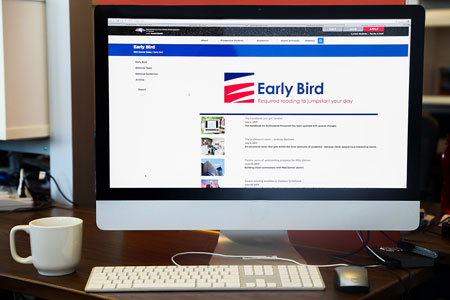 Got a hot story for University employees? The Early Bird is the place.
Anyone can submit content for the Early Bird. Here's what you need to know:
Stories that appear in the Early Bird must have an accompanying photo, image or illustration.
Please submit your content at least two weeks ahead of the desired publication date.
You may be contacted by a member of Marketing and Communications for follow-up questions.
All content will be edited for grammar, style and brand alignment.
Submissions may not appear due to scheduling conflicts, but we will do our best to publish your content.
Submissions may be published in other University digital and product publications.
Send submissions to earlybirdeditor@msudenver.edu.
Thank you for your stories! We look forward to working with you.
And as always, check your email inbox every morning for the Early Bird.
Edit this page