June
3 ways to stay sharp this summer
If summer is slow for you, here are a few free resources for professional development.
June 22, 2017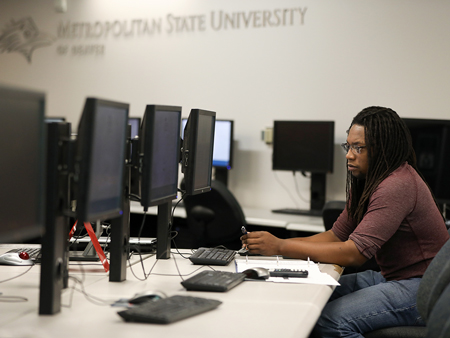 There are more ways to get professional development than attending a conference. In fact, there are ways to improve your skill set without leaving your desk. Here are three:
LYNDA is an online resource that offers hundreds of hours of online tutorials and courses taught by industry experts. LYNDA courses cover many areas, including design, information technology, marketing, web, photography, video and more. Access to LYNDA is unlimited and available 24 hours a day, seven days a week. The website works on phones, tablets, and desktops, too.
Colorado offers free webinars through the Colorado State Employee Assistance Program (C-SEAP). The webinars cover a wide range of topics including wellness, professionalism in the work place, conflict resolution and mental health first aid.
Professional Development Conference
In case you missed it, you can watch the keynote address from this year's Professional Development Conference, which features futurist Bryan Alexander speaking about how technology can transform education.
Edit this page