March
Who ya gonna call? Roadrunners!
Customer service takes top billing with the launch of a central hub to answer student questions.
March 16, 2017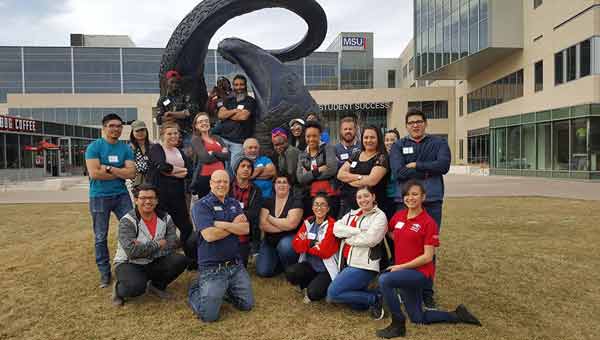 For many students, the logistics of enrolling in classes can be – to put it mildly – challenging. Those in search of a simple answer frequently get bounced around between departments, often ending up more confused than when they started.

That's where the MSU Denver Call Center comes in.

"It's really about building a one-stop shop, where students call in and get their needs taken care of," said Ian Creager, director of the MSU Denver Call Center. "We saw the same phone numbers calling repeatedly to different offices, which we know can be very frustrating for students. So we wanted to have a central place to answer all of their questions."

Part of the Office of Enrollment Management, the facility housed on the first floor of the Student Success Building will be a central hub for all student enrollment questions. Student workers from areas such as Financial Aid, Admissions, the Office of the Registrar and Welcome Desk will be cross-trained to identify and answer "Tier 1" questions to reduce processing time.

The center will eventually house upwards of 50 staff for the upcoming fall semester; plans are also in the works to incorporate a bilingual approach to assist students and families in Spanish as well as English.

According to Creager, the model will be a win for all involved: students get answers more quickly and conveniently, and offices are then free to focus on deeper subject-matter-expertise student issues.

"We're responding to the need we've heard from frustrated students to create efficiencies and empower workers to answer basic questions," he said. "The runaround stops here."

The MSU Denver Call Center rolls out its initial launch on Friday, March 17.
Edit this page