February
On board: latest BOT appointments and reappointments
The MSU Denver Board of Trustees has one new member and another is back for an additional term.
February 2, 2017
Gov. John Hickenlooper announced appointments and reappointments to the MSU Denver Board of Trustees effective Dec. 31, 2016.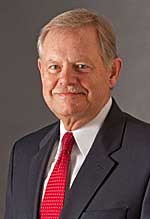 John "Jack" Pogge was reappointed and will serve a term expiring Dec. 31, 2019. Pogge has been a board member since 2012 and is currently vice chair.

Prior to joining the board, Pogge served as the president and chief operating officer of CSG International, a provider of outsourced billing, customer care and other services supporting North America's broadband and direct broadcast satellite markets.
He earned his bachelor's degree in business administration and finance from the University of Houston and his Juris Doctor from Creighton University School of Law.


James "Jim" Mulligan was newly appointed to the Board of Trustees. His term of service expires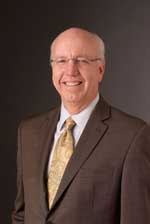 Dec. 31, 2020. Mulligan formerly served on the MSU Denver Foundation Board for five years with two years spent as chair.

As a partner at Husch Blackwell, Mulligan brings extensive experience in real-estate law to his role on the board. He graduated from the University of Denver College of Law and the University of Massachusetts at Amherst, and has served on boards of numerous nonprofit organizations.

Both of these appointments are contingent on confirmation by the state Senate this February.
Edit this page